When Daton Fix was young, he set out on a mission to become an Olympic Gold Medalist. Ever since, he has poured his blood, sweat, and tears into achieving this goal. While it is easy to give up after facing adversity, Daton has proved otherwise, saying "I've taken some losses and I've learned from them." This ethos forged Daton's character, created a fierce competitor, and inspired his many fans.
Come join Daton and learn what shapes his work ethic, how his faith guides him through life's challenges, and the story of how he, his father, and his grandfather did 100,000 push-ups in one year!
Daton loves his dog Champ and will be calling on fans to share their pets with him! The winner will receive a surprise personalized prize from Daton himself. Bring your A-game! 
View full details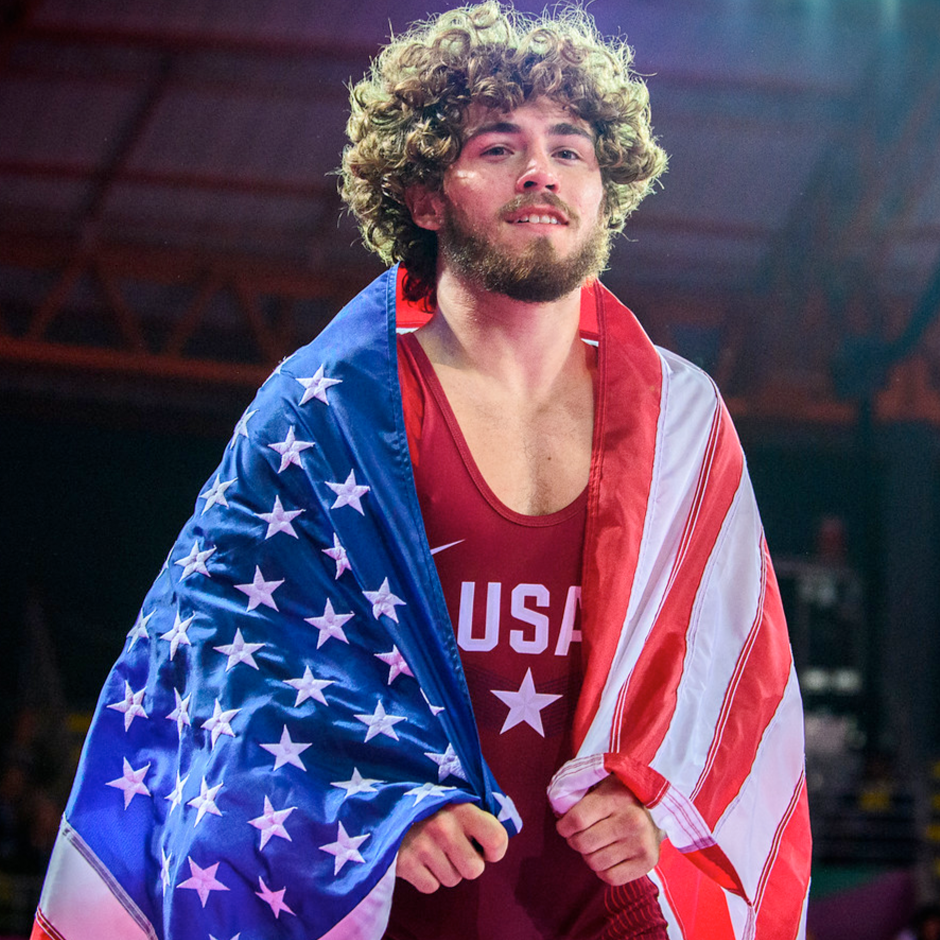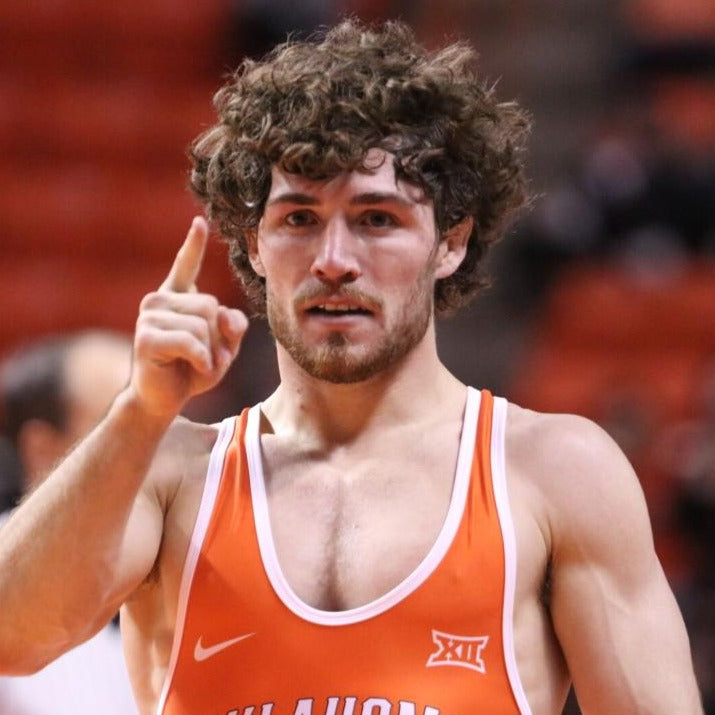 Get to Know Your Host
Daton Fix was raised in Sand Springs, Oklahoma. Born into a family of wrestlers, his father, Derek, who wrestled at Oklahoma State University, his grandfather, David, who wrestled at Colorado State Teachers College (now Northern Colorado), and his maternal grandfather, Alan Karstetter Sr., who wrestled at Brigham Young University. "My parents never pushed me to wrestle," Daton said. "They waited until I decided to wrestle, but it was just a matter of time before I started. I've always had a love for the sport because I grew up watching it, and it's in my blood."

Daton was a very accomplished wrestler for Charles Page High School. With his father as his coach, he went 168-0 and earned four state titles. He won a silver medal at the 2014 Youth Olympic Games, a bronze medal at the 2015 Cadet World Championships, a bronze medal at the 2016 Junior World Championships, and the gold medal at the 2017 Junior World Championships. His other high school accolades include being named the Tulsa World Wrestler of the Year three times, winning the Junior Nationals Championship three times, and earning the 2017 Dave Schultz High School Excellence Award.

In 2016, Daton was the No.1 recruit in the country pound-for-pound. He ultimately chose to attend Oklahoma State University, where both his father and uncle wrestled. While at OSU, Daton has won the Big 12 Conference Championship twice, earned the No. 1 seed at the NCAA Championships twice, and became the national runner-up title twice.

Daton has competed at the senior level since 2016. In 2019, Daton won his first US Open National title and earned the gold medal at the Pan American Games. In 2021, he represented Team USA at the World Championships, where he earned a silver medal. Daton has made a positive impression on all. "His work ethic is unmatchable, it's incredible. He's talented, he's athletic, he's humble, he's quiet, and he does anything you say," said Oklahoma State assistant coach Chris Perry.
About

It is our mission to create a human connection between athletes and fans.

About REVEL

FAQs

REVEL Moments events are fun, intimate, and more importantly, engaging.

Read FAQs

Help

Have questions? Need to troubleshoot? Contact us here for support.

Get Help