Brittany Isenhour
Always live, always authentic
RSVP to access prize draw
Brittany returns to the REVEL platform to share more untold stories. More details coming soon!
View full details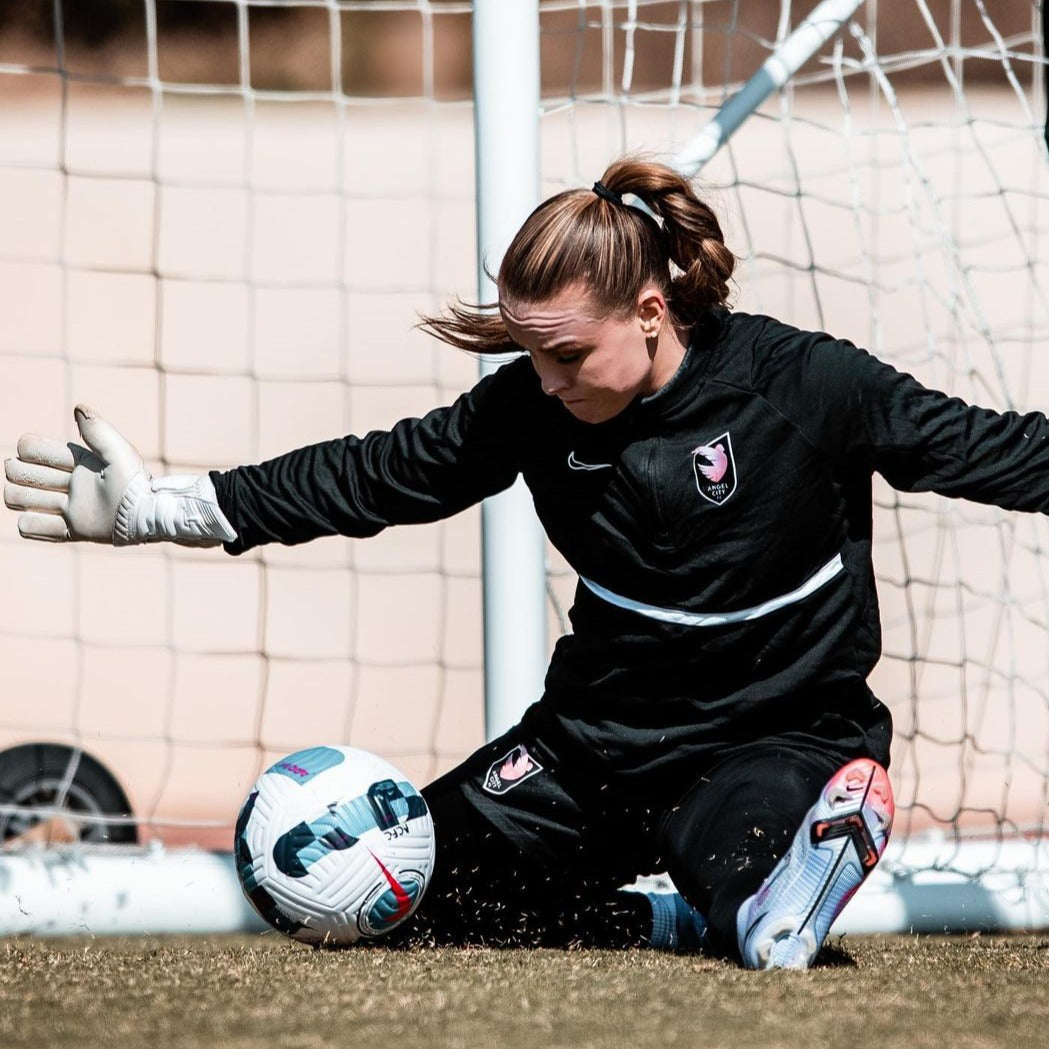 Get to Know Your Host
Brittany Isenhour is a professional soccer player for Angel City FC. Born and raised in Colorado, Brittany began playing soccer at three years old. She started playing club soccer when she was twelve, developing incredible talent for the sport early on. Not only did she help her club team reach the National Finals in both 2013 and 2014, she also spent three years playing in the Colorado Olympic Development Program and had multiple call-ups to the U-19 and U-20 U.S. Youth National Team. Soccer has helped Brittany in many ways as she says, "I focused a lot on soccer, and it became my outlet. I don't know where I would be without it."

Brittany went on to become a goalkeeper for the University of Denver women's soccer team. In just her freshman year, she was named Summit Goalkeeper of the Year. Her achievements during her collegiate career continued, as she made the Summit League Second Team in 2017, 2018, and 2019. Brittany made her mark at the University of Denver, as she was fourth in saves (230), fourth in shutouts (25), and fourth in goalkeeper wins (40).

As an UDFA, Brittany was invited to a preseason trial by Orlando Pride. She was signed by the team in 2021 and made her debut in the National Women's Soccer League in October 2021. At the end of 2021, she married husband Trystan Isenhour and was traded to Angel City FC. Brittany's dedication to achieving her goal as a goalkeeper in the NWSL did not go unnoticed, as former teammate Ashlyn Harris said, "She works so hard. She listens. She wants to get better every single day."
Getting Ready for the Event
We want REVEL Moments events to be fun, intimate, and empathetic — leaving you with moments of elevation, pride, and insight about your host and their path in life. To do this we want you to be part of the event so get ready:
To be on screen (as the audience will be visible)!
Submit a question in advance of the event as you may get a chance to join us on stage and ask the question live.
If so moved (+ over 21 years old!) grab an adult beverage and sit back to enjoy the athlete joining you in the room.
A typical REVEL Moments event lasts between 45 - 60 minutes. For more details check out our FAQs.
How many other people will be there?
REVEL Moments events are meant to feel intimate and have been crafted so you feel like you are in a small setting, truly learning who your host is. The number of tickets issued for each event will vary and always be limited.
How can I provide input into what stories I would like to learn about?
Join the conversation! Every time you purchase a ticket, you will be asked to respond to a 1-minute survey about what you would like your host and moderator to talk about. We review every response and incorporate them into the planned content for that event.
Testimonials
It was very personal and neat to see the human side of Cade.

— Richard B.

I enjoyed the intimacy and the active participation from the audience!

— Jamillah J.

So cool! Intimate experience that could not be replicated!

— Meredith C.

My son Owen actually got to talk with Cade!

— Erin M.
About

It is our mission to create a human connection between athletes and fans.

About REVEL

FAQs

REVEL Moments events are fun, intimate, and more importantly, engaging.

Read FAQs

Help

Have questions? Need to troubleshoot? Contact us here for support.

Get Help