Cassius joins us this offseason for a series tied to his journey from high school to the NBA. We will cover different aspects of Cassius' life, both on and off the court. In addition, bring on former players and coaches of Cassius to share stories. 
Cassius, Detroit born & raised, is all about grit, hustle, pride, and integrity. He left East Lansing for the NBA in 2020 to make good on his declaration that "Ima keep working until my mom don't have to anymore" as a professional basketball player. That drive, spirit and character is what has allowed Cassius to rise above the challenges he has faced both personally and professionally. 
In this first episode we talk about his childhood, time in high school and what ultimately lead him to East Lansing and to play for legendary Coach Izzo.
        ----------------------------------------------------------------------------
"Name your price" enables you to place a bid on the event.
The bidding window closes 2 days before the event. If your bid wins, tickets will be processed and issued in the order of bids amounts from highest to lowest until we reach capacity!
View full details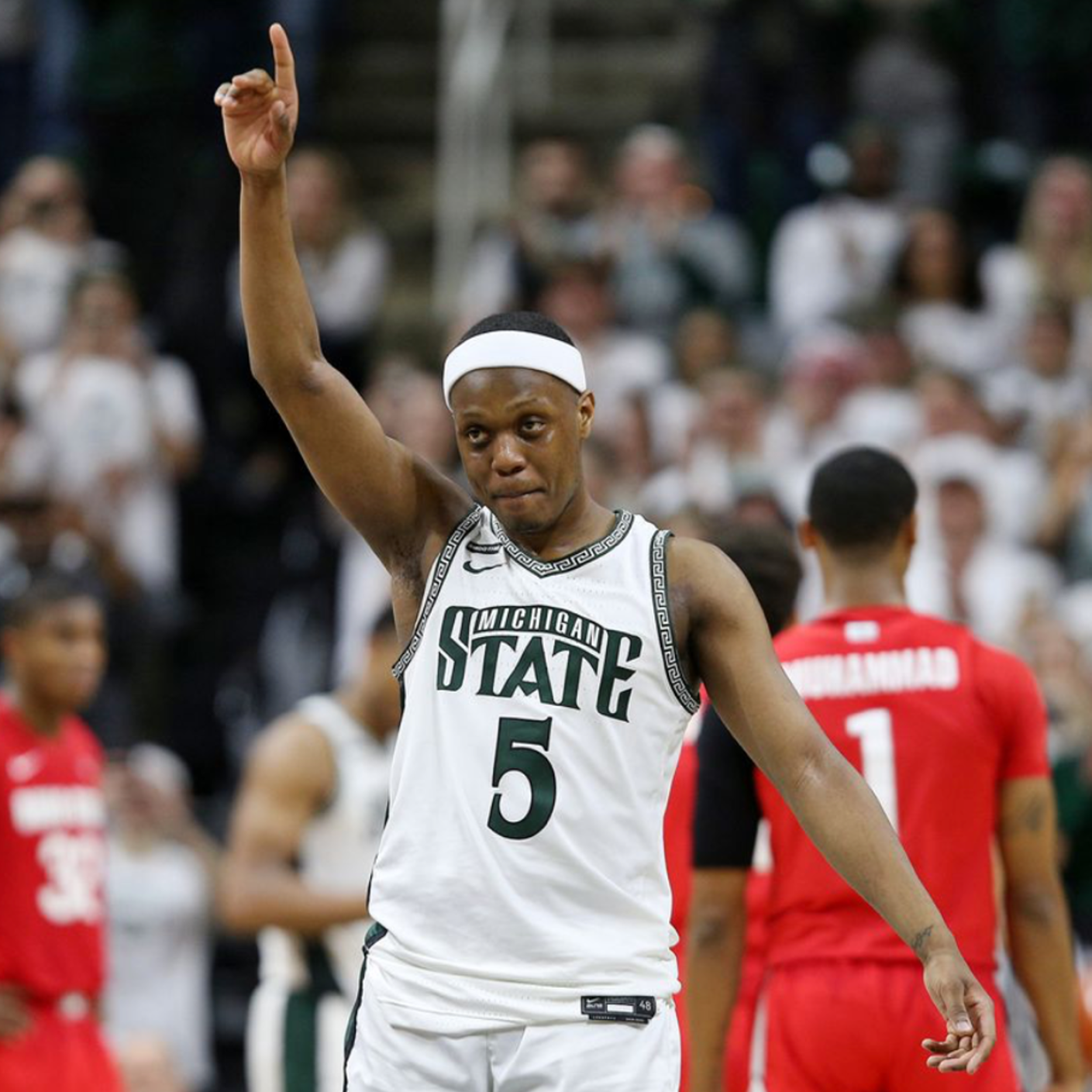 Get to Know Your Host
The oldest of 3 talented brothers, Cassius was always destined for greatness. "We got him a Fisher-Price basketball rim when he was really young," his Dad said. "Before he could walk, he could shoot, and he had good form. I was excited about that. My wife thought I was crazy."

Cassius went on to become a star prep player at University of Detroit Jesuit High School in Detroit, where his Dad still coaches today. As a senior in 2016, he led his team to an MHSAA Class A State Championship and was named Mr. Basketball of Michigan.

Cassius then went on to Michigan State University where he was coached by the legendary Tom Izzo. During his time in East Lansing, he cemented himself as of the best Spartan basketball players of all time as an All-American and Big Ten Player of the Year and setting the Big Ten all-time assist record.

Cassius was selected in the 2020 NBA Draft, and currently is on a two-way contract with both the Washington Wizards and Capital City Go-Go.

His Dad remains proud of his son and remembers how "We lived in the gym … worked on everything -- shooting left and right, dribbling, layups. Oftentimes, we left after he did homework, or he did homework in the car."
About

It is our mission to create a human connection between athletes and fans.

About REVEL

FAQs

REVEL Moments events are fun, intimate, and more importantly, engaging.

Read FAQs

Help

Have questions? Need to troubleshoot? Contact us here for support.

Get Help