Before Cade McNamara joined the University of Michigan football program, he told his father that he wanted to be "the best leader that's ever been here." By defeating Ohio State for the first time in 10 years and leading the Michigan Wolverines to the College Football Playoff, Cade has done just that. Cade's immense mental strength, fierce determination, and charisma prove that teammates gravitate to him.
In THE LEADER series, we explore Cade's role as a leader in the locker room, on the field, and his approach to leading one of the most renown college football teams in the country.  We learn what shaped his work ethic and what inspires him.
In Episode 01, we relive with Cade the historic game against Ohio State and provide fans an opportunity to share with Cade how they experienced and celebrated this incredible victory.
View full details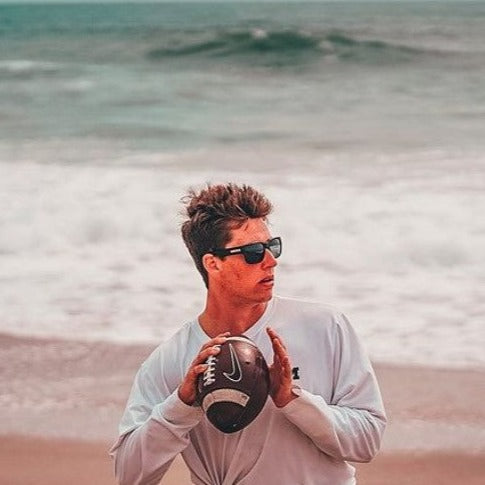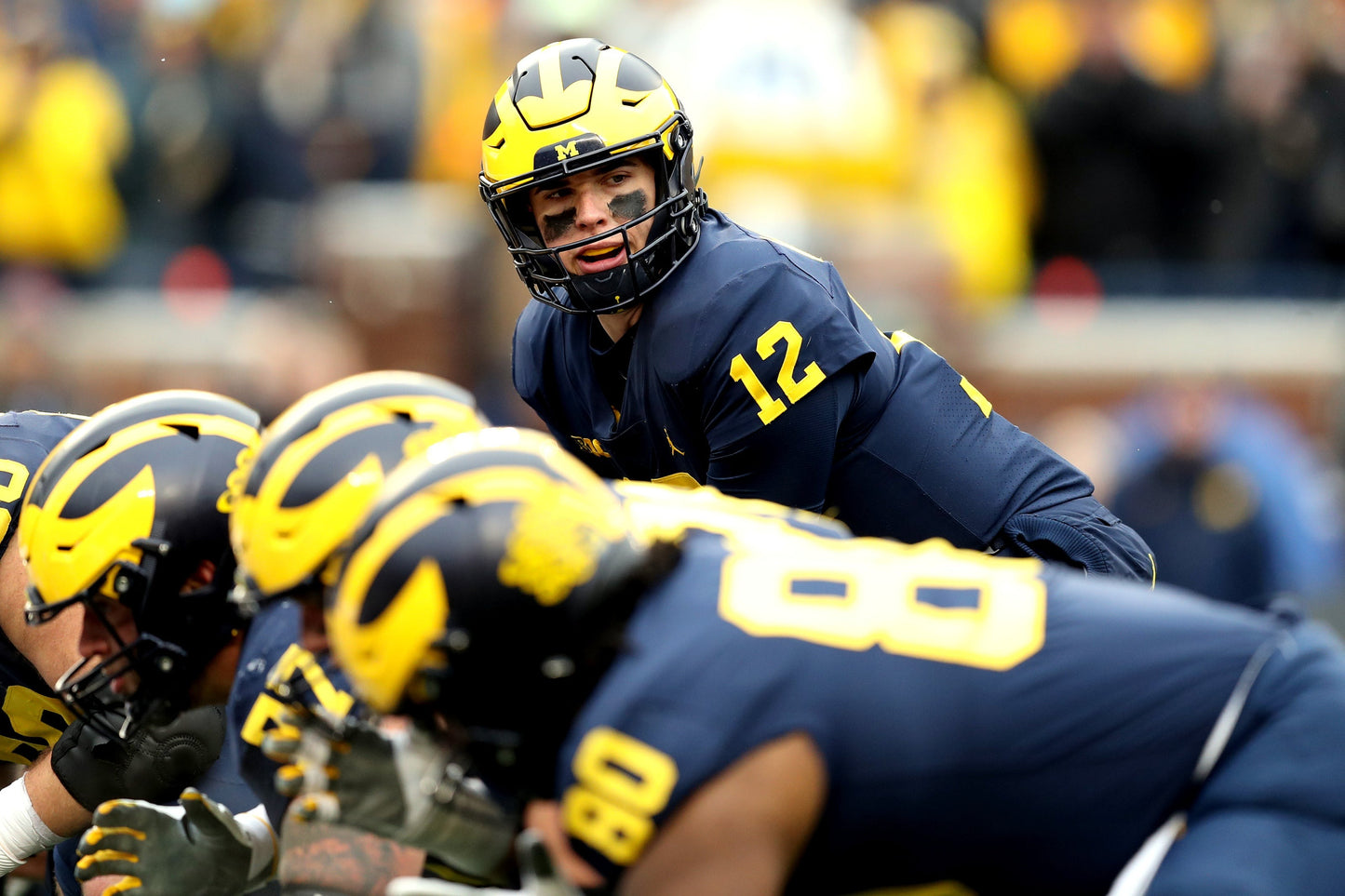 Get to Know Your Host
Cade McNamara was born and raised in Reno, Nevada. His father, Gary, was a college baseball player and coach so Cade and his two brothers were often found playing wiffle ball in their backyard. Gary would draw a diamond in the backyard and hang lights along their fence to allow his sons to play anytime they wanted. The McNamara boys were very competitive, as Gary said that he would often hear stories "about how one of them had dropped a bat and was chasing the other, or one's dropping an F-bomb."

While it was expected that Cade would follow in his dad's footsteps and pursue a baseball career, Cade's talents in football were quickly discovered. In just seventh grade, Cade began playing on a high school team, earning MVP honors at the Eastbay Youth All-American Bowl. As a freshman, he became the starting quarterback for Damonte Ranch High School, leading his high school football team to win the region title game that same year. In his four years there, he set new state records with 12,804 passing yards and 146 touchdown passes and was named the 2017 and 2018 Gatorade Player of the Year for Nevada.

As a four-star recruit, Cade originally committed to Notre Dame before signing with the University of Michigan. He became the Wolverines' starting quarterback in the 2021 season, leading the team in a historic season. In November 2021, the Wolverines defeated Ohio State for the first time in 10 years. Cade later went on to lead the team to win the 2021 Big Ten Championship, the first in 17 years, and earn a spot in the 2021 College Football Playoff.

There is so much more to Cade than what you see on the field and so many untold stories like the time he and Coach Harbaugh got haircuts together in Nevada, that we know he's going to achieve his dreams of being "the best leader that's ever been."
About

It is our mission to create a human connection between athletes and fans.

About REVEL

FAQs

REVEL Moments events are fun, intimate, and more importantly, engaging.

Read FAQs

Help

Have questions? Need to troubleshoot? Contact us here for support.

Get Help